Update on resort OPERATIONS FOR the 2020/21 season in canada and the U.S.
Snow season has arrived in Canada and the U.S.! For your safety, Vail Resorts will be managing how many people are on our mountains this season and implementing a reservation system that prioritises Pass Holders. If you're planning on using your Epic Australia Pass during the 2020/21 Northern Hemisphere season, hit the link below for more info.
THANK YOU FOR ONGOING SUPPORT!
2020, what a year! From the threat of bushfires to a pandemic, the odds were against us, and whilst our seasons in Victoria were cut short, we wanted to send a heartfelt thank you to everyone who continued to support us through this challenging time.
A season unlike any other, this winter presented our teams with unprecedented challenges. We stayed committed to what matters most: your safety and our mountains.
From Perisher, Falls Creek and Hotham, thank you for working with us to keep our season safe, thank you for challenging us and thank you for giving us the tools to provide a safe and memorable winter.
We can't wait to see you on the slopes soon! 2021, bring it on!
LOCK in your 2021 epic australia pass with free Epic Coverage FOR ALL PASS HOLDERS!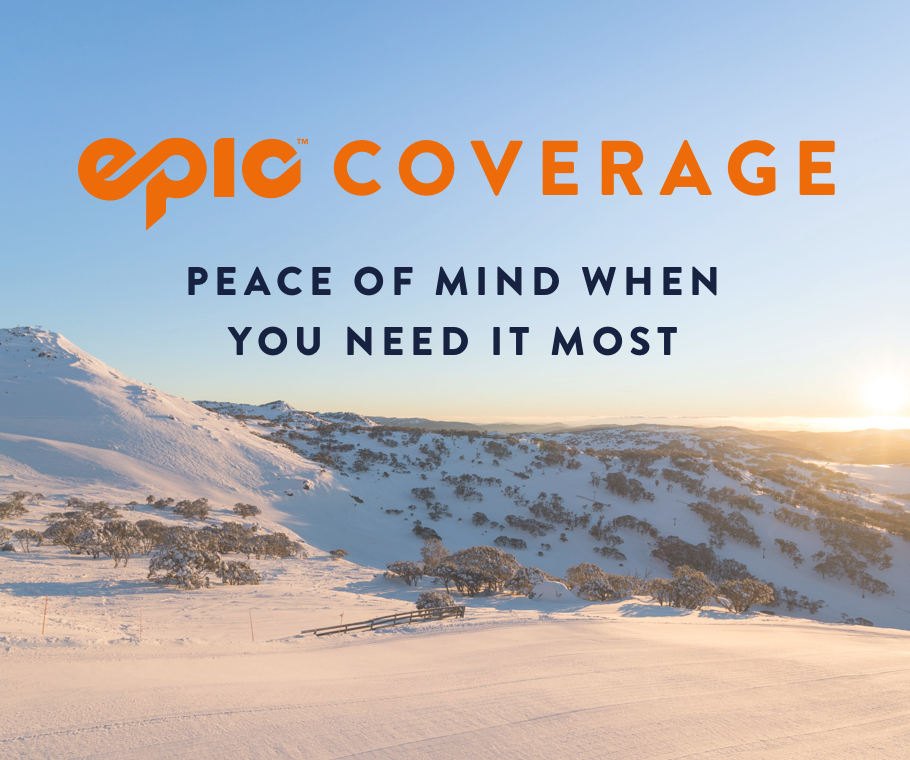 Free Epic Coverage for peace of mind, and more time to make your decision. Protection against:
Job loss
Certain resort closures (eg. COVID-19)
Injury
For more information please visit our Epic Australia Pass Frequently Asked Questions: