Early Season Access Reservations Required from Opening Day to 12 July
We would like to apologise for the experience making early season pass reservations.
We have read your emails and comments on social media and we understand your concerns. Our goal has been to provide equal access for pass holders to reserve days with very limited availability due to the worst snow conditions in early July in over 20 years and the requirement for us to operate at approximately 50% of normal capacity due to COVID-19. As a result, we experienced extraordinary demand on our websites.
Unfortunately, due to challenging snow and weather conditions, for those that did secure a reservation, lift operations will be limited. We are working hard to open more lifts and terrain as conditions improve. We will release additional inventory for pass holders as soon as we are able to.
The Epic Australia Pass will remain on sale until 5 July and guests will also have until this extended date to request a refund on their pass.
We thank you in advance for your understanding, continued patience and kindness as we strive to provide you with the best possible experience booking your snow holiday during these challenging times. 
Pass access reservations are sold out for the period until 12 July at Perisher, Falls Creek and Hotham.
Hotham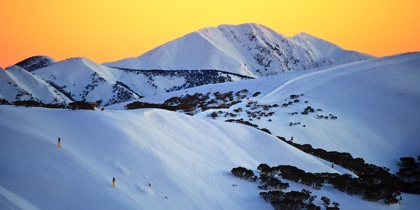 Falls Creek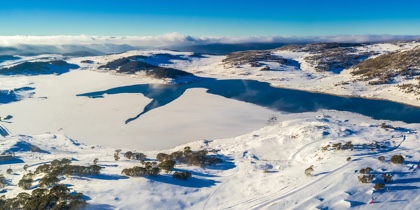 Frequently Asked Questions:
I could not get the pass access reservations that I wanted, what options are available to me?

We are constantly assessing the amount of lifts and terrain that we are able to safely open with COVID-19 restrictions and forecast snow conditions for each day over the coming weeks. We will release additional inventory for passholders as soon as we are able to, so please check back regularly. However, we have extended the date that you are able to elect to receive a refund on your unused Epic Australia Pass until 5 July 2020, when Epic Australia passes go off sale, if you would like to receive a refund, request here.

Will I be able to reserve dates even if my remaining balance hasn't been processed?

If you have not seen the payment on your dedicated credit card, please ensure your details are up-to-date by signing into your Account and This email address is being protected from spambots. You need JavaScript enabled to view it..

Delay in payment processes will not prevent Epic Australia Pass guests from making an access reservation to come skiing or riding prior to 12 July.

How will I receive my 2020 Epic Australia Pass?

If you have an existing Epic Australia Pass, your 2020 pass access will be loaded onto your existing card.

If you have purchased and Epic Australia Pass for the first time & haven't had one previously, your pass will be mailed to your nominated address on your Epic Australia Pass account. You can check your account details here.

If you have lost or misplaced or you do not receive your pass via postage prior to arrival at the resort, please visit any Guest Services office & we will issue you with a new card.

Where do I find my Epic Australia Login credentials?

If you have not skied with our resort before you will need to create a username and password here:

If you cannot remember your username, you can select 'FIND MY ACCOUNT'. You can update your personal details or if you have your pass from last season enter your PASS MEDIA CARD NUMBER.

What if I have an Epic Pass or an Epic Military pass, what are my login credentials?

If you have not skied with our resort before you will need to create a username and password here:

If you have skied with our resort before and you cannot remember your username, you can select 'FIND MY ACCOUNT' You can update our resort with your personal details or you if you have your pass from last season enter your PASS MEDIA CARD NUMBER.

I decided not to proceed with my Epic Australia Pass & requested a full refund on my pass, when will this be processed?

We are processing refunds as quickly as possible.

Due to the high volume of enquiries & refund requests on our guest services team, there has been a delay in processing requests.

Refunds for payments made towards your 2020 Epic Australia Pass will appear in your nominated account before 12 July.

How many items can I have in my cart at one time?

The maximum amount of items you can have in your cart at one time is 20 items.